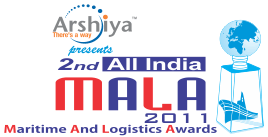 Friday, 30th September 2011

Eminent Judging Panel
Capt. J. C. Anand - Chairman, Indian Register of Shipping (Jury Chairman)
CHAIRMAN JURY

A ranking technocrat with many firsts to his credit, he rose from the ranks as a navigating cadet to become a shipowner in his own right. He has held the highest positions in the shipping industry during his illustrious career, including being elected President of Indian National Shipowners' Association (INSA) for three successive terms during which he championed the cause of Indian shipping.

He was largely instrumental in the establishment of the national ship classification society, Indian Register of Shipping (IRS), and it was his perseverance that earlier this year saw IRS becoming a full member of the elite International Association of Classification Societies.
THE JUDGES
Mr. A. Janardhana Rao - MD, IPA
After excelling in academics, including an MBA and a Law Degree, Mr A. Janardhana Rao worked in various capacities in MMTC and Bharat Earth Movers before joining the ports sector.

At 30 he became the youngest Head of Department of a Major Port, serving as Financial Advisor & Chief Accounts Officer of Kandla Port Trust, and subsequently as Deputy Chairman of Cochin Port Trust.

At 42 Mr Rao became the youngest Chairman of a Major Port when he assumed charge at Kandla Port Trust. He has been Chairman or Member of a number of committees of national importance and major port development projects have been formulated and executed under his expertise and guidance.

He is currently Managing Director of the Indian Ports Association.
Mr. Ajay Khera - VC & MD, Horizon Country Wide Logistics Ltd. (SKIL Group)
Mr Ajay Khera, an M.Sc in Biochemistry among other qualifications, spent more than 25 successful years with the Central Warehousing Corporation (CWC), where he joined as Senior Assistant Manager in 1979 and rose through the ranks of Deputy Manager, Joint Manager, Manager, Commercial Manager and Regional Manager to become the youngest ever Executive Director of the Corporation in March 2004.

In his long career with CWC, Mr Khera was involved in planning the construction programme of CFSs, ICDs, warehouses etc., marketing the organisation's capabilities, strategising its future growth, facilitating its entry into container train operations and setting up warehouses abroad, to name a few. He was chosen to head the company's maiden CFS at the newly-built JN Port, which paved the way for the transformation of CWC from a laidback warehousing company to a logistics service provider. It now operates 5 CFSs in the area and is the biggest landowner after CIDCO.

With like-minded organisations and with the domain knowledge of one of the professionals in the market, he was also instrumental in creating the first-ever demutualised online commodity exchange in the shape of National Multi Commodity Exchange of India at Ahmedabad.

After taking voluntary retirement from CWC, Mr Khera joined the Mumbai-based SKIL Infrastructure Ltd, where he is currently involved in developing its vertical, Horizon Country Wide Logistics Ltd.
Mr. Anand Sheth - President, AMTOI
Mr Anand Sheth, Managing Director of the Chinubhai Kalidass & Bros., has nearly three decades of experience in the freight forwarding and logistics industry.

He takes active interest in dealing with the issues and concerns of the sector. He is currently President of Association of Multimodal Transport Operators of India, Managing Committee Member of Bombay Custom House Agents' Association and Vice-President of Forwarders' Club.
Mr. Anil Devli - CEO, Indian National Shipowners' Association (INSA)
Mr. Anil Devli, CEO, Indian National Shipowners Association (INSA), has had an illustrious and pioneering career in national shipping. He successfully set up and grew operations of a mid-size Indian flag shipping company, in the process pioneering coastal container transhipment in India and intermodal domestic transportation using the land-sea-land mode, a business model that was followed by many Indian flag container operators.

He also actively pursued the signing of the Indo-Pak maritime treaty for carriage of containerised cargo on Indian flag ships to Pakistan.

An expert on coastal shipping, Mr Devli has presented various papers on the subject and engaged in discussions with think tanks and policymakers. His expertise has also been sought by companies as consultant on coastal shipping.

A maritime arbitrator, he is a past president of the Container Shipping Lines Association and former Director of INSA.
Mr C. S. Manohar - President of Seaworld Shipping & Logistics Pvt. Ltd
| | |
| --- | --- |
| | Mr C. S. Manohar is the President of Seaworld Shipping & Logistics Pvt. Ltd and is the past-President of MANSA. |
Capt. Dinesh Gautama - VP, CSLA
Capt. Dinesh Gautama, Vice-Chairman of the Container Shipping Lines Association, is somebody with an academic inclination towards all things shipping.

He is a maritime consultant, has written numerous papers and articles on shipping, and is Chairman of the Academic Council of the Narottam Morarjee Institute of Shipping, Mumbai, besides being an Executive Committee Member of the Mumbai & Nhava Sheva Ship-Agents Association (MANSA).

Capt. Gautama started his career in shipping with SCI in 1973 and rose pretty quickly to be a Captain by 1981. After working on ships and ashore with the SCI till March 1994, from 1994 to 2009 he was the All India Coordinator for Sea Consortium, a Singapore-based common carrier container feeder. During this tenure, he was instrumental in facilitating the "privatisation of berth" concept by operating container ships at No. 3 Indira Docks, Mumbai Port, under a Berth Reservation Scheme.
Mr. G. Kannan - Jt. GM, Larsen & Toubro
Mr G. Kannan, a post-graduate in physics and management from the prestigious Symbiosis Institute, Pune, has vast experience in marketing consumer products for over two decades and has held various positions in domestic and international sales. Presently, as head of logistics at Larsen and Toubro in Mumbai, he is in charge of the logistics for the entire company in India and overseas. He is experienced in freight forwarding, contract logistics, and ship chartering, and is a specialist in the movement of odd-shaped and overweight cargoes within and outside the country.

Mr Kannan is a regular speaker at the Project Institute, Vadodara, the Indian Institute of Foreign Trade, and also conducts in-house training courses in logistics.
Mr. R. J. Gandhi - Proprietor, R. J. Gandhi & Co.
Mr Ramesh J. Gandhi is a veteran and a well-respected figure in the shipping industry. He joined his ancestral firm, Hansraj Toolsidas, as a freight broker in 1954 where he was a partner. Subsequently, in 1977, he branched out on his own with R. J. Gandhi & Co.

He was a Managing Committee member of the Bombay Overseas Freight Brokers' Association (BOFBA) for 20 years and served BOFBA as Honorary Secretary for 18 years. He is also a Director of Hans Maritime Services Pvt. Ltd, a logistics firm and a R. J. Gandhi Group company.

Mr Ramesh Gandhi is someone who has always maintained the principles of honesty, dignity and integrity in business. He is deeply involved in many shipping activities with the same energy and enthusiasm as before.
Capt. S. B. Mazumder - Executive Director, Seahorse Ship Agencies Pvt.Ltd.
Capt. S. B. Mazumder is Executive Director of Seahorse Ship Agencies, a leading shipping and logistics services provider. A Master Mariner (Foreign Going) having extensive experience both at sea and land, he started his career out at sea sailing for more than a decade with Shipping Corporation of India (SCI) after pre-sea training at T. S. Dufferin. He subsequently took up a key position with SCI on shore in Kolkata, before joining a Hong Kong-based short sea shipping company as Master, where he spent more than two decades.

Capt. Mazumder has also held important positions like Vice-President of ASIC, the association representing all shipping agents and shipowners in Kolkata, Board member representing Calcutta Dock Labour Board, Member of the Shipping Committee and Main Committee of Bengal Chamber of Commerce & Industry. He is currently Co-Chairman of the Shipping Committee
Mr. T. Johnson - MD, St. John Freight Systems Limited
Mr T. Johnson, Managing Director, St. John Freight Systems Ltd, is a Commerce Graduate who started his career in 1979 in a freight forwarding company. He commenced his own company in 1990, which has grown into a leading service provider in shipping, logistics and infrastructure with 24 branches/40 offices in India and fifteen overseas offices. Its Corporate Office is in Tuticorin.

Mr Johnson's stature as a leading entrepreneur has seen him head many an industry body. He was Chairman of the Confederation of Indian Industry, Southern Region–Madurai Zone during 2005-06 and has been President of the Indian Chamber of Commerce & Industry and Tuticorin Hub Port Development Council since 1999 and 2003, respectively.

Among the awards he and his company have been bestowed with is the Outstanding Entrepreneur Award from Enterprise Asia for 2010.
Venue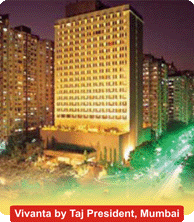 Friday, 30th September 2011
Download