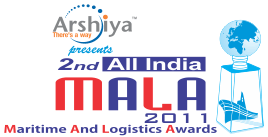 Friday, 30th September 2011

Highlights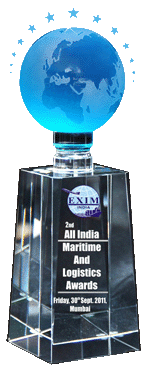 The recognition the industry covets
Following the runaway success of the 1st Edition of All India Maritime And Logistics Award (MALA) held in September 2010, Exim India is back with the second edition of MALA, scheduled for 30th September 2011.

MALA, we are thrilled to say, has become a benchmark for recognising excellence in the maritime and logistics sector, be it of companies or individuals. The response to the inaugural event was overwhelming, with a multitude of industry representatives, including top head honchos as well as current and former policymakers, packing the venue to applaud and cheer their friends, peers and colleagues.

The nominations, in over 25 categories, will be scrutinised by an eminent jury and the winners chosen with complete transparency purely on the basis of merit/performance during the period under review. Qualifying period for receiving the nominations is April 2010 to March 2011. However Self nomination is must.

So, be a part of this premier industry event to laud and celebrate the success of those who set new performance and operational landmarks and, in the process, made a difference to the sector at large. Avail of the chance to participate in the gala awards night. It also presents an excellent opportunity to network.Sponsorship opportunities are available.

Venue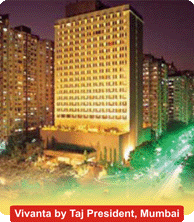 Friday, 30th September 2011
Download